Mikael Priks, Associate Professor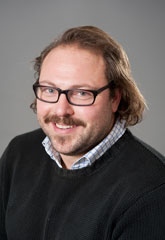 Mikael Priks, Associate Professor
Stockholm University
Department of Economics
SE-106 91 Stockholm Sweden
mikael.priks@ne.su.se
+46-8-161351
Short presentation
Mikael Priks received his Ph.D. in Economics at Stockholm University in October 2002. During 2000 and 2001 he was a visiting student Harvard University. He then worked as an Assistant Professor at the University of Munich until the fall of 2007. He was a visiting scholar at the Institute for International Economics Studies at Stockholm University in 2007/2008. His research interests include Political Economics, Public Finance and Law and Economics.

Current teaching
Spring 2015: Microeconomics
Autumn 2015: Public Finance

Selected publications

"The Effect of Police Intelligence on Group Violence: Evidence from Reassignments in Sweden" (205 Kb) (2009) (with Panu Poutvaara), Journal of Public Economics 93: 403-411.
"Supporter Violence and Police Tactics" (2009), (with Panu Poutvaara), Journal of Public Economic Theory 11: 441-453.

"Behavior under Social Pressure: Empty Italian Stadiums and Referee Bias" (54 Kb) (2010) (with Per Pettersson-Lidbom), Economics Letters 108: 212-214.

"Competition among Officials and the Abuse of Power" (148 Kb) (2010), 150: 425–438. Public Choice.

"Does Frustration Lead to Unruly Behavior? Evidence from the Swedish Hooligan Scene" (7218 Kb) (2010), Kyklos 63: 450-460.

"Judiciaries in Corrupt Societies" (338 Kb) (2010), Economics of Governance 12: 75-88.

"Unemployment and Gang Crime: Could Prosperity Backfire?" (167 Kb) (2011), (with Panu Poutvaara), Economics of Governance 12: 259-273.

"Firm Competition and Incentive Pay – Rent Seeking at Work" (3885 Kb) , (2011), Economics Letters 113: 154-156.
"Do Surveillance Cameras Affect Unruly Behavior? A Close Look at Grandstands" (2014), Scandinavian Journal of Economics 116: 1160-1179.
"What Works in Reducing Hooliganism" in Lessons from the Economics of Crime: What Works in Reducing Offending? (eds. Cook Philip, Machin Steve., Marie Olivier and Mastrobuani Giovanni), Forthcoming MIT PRESS (2013).
"Verhaltensanreize in einer Gesellschaft mit sich auflösender Privatsphäre", in Die Zukunft der Wohlfartsgesellschaft - Festschrift für Hans-Werner Sinn (eds. Konrad, Schöb, Thum, Weichenrieder), (2013), Campus Verlag, Frankfurt/New York.
"The Effects of Surveillance Cameras on Crime: Evidence from the Stockholm Subway" (2015), Economic Journal. 125: 289-305.
"Police and Hooliganism" (with Panu Poutvaara), Forthcoming in The Wiley Handbook of Violence and Aggression (ed. Sturmey Peter).
Working paper
"Public Order, Private Payments?", (with Sten Nyberg) Revise and resubmit Journal of Public Economics.

"Do Mild Sentences Deter Crime?: Evidence using a Regression-Discontinuity Design" (573 Kb) , (with Per Pettersson-Lidbom and Björn T. Hinnerich), September 2016.
"Imprisonment and Crime: Evidence using Discounts at Sentencing" (with Björn Hinnerich and Mårten Palme), October 2016.
"Targeting Prolific Offenders to Reduce Crime: Theory and Evidence" (with Stephen Machin and Olivier Marie).
"Why Does Hooliganism not Exist in the US? Also Hooligans have a Price" (with Sten Nyberg).

"Singin' in the Rain: A Study of Social Pressure on the Soccer Field" (132 Kb) , November 2013, CESifo Working Paper No. 4481.
"The Effect of Alcohol Availability on Crime and Health", (with Anders Anderson, Per Pettersson-Lidbom and Mårten Palme), August 2012.

"Unemployment and Hooliganism" (4984 Kb) , Dec 2009.
"The Effects of Polarization on Government Quality", (with Jakob Svensson), January 2011.

"Optimal Rent Extraction in Pre-Industrial England and France – Default Risk and Monitoring Costs" (242 Kb) , CESifo Working Paper no: 1464, May 2005".
"Optimal Compensation to Law Firms and the Internal Organization of the Firm", March 2011.
"Hooligans and Weather: Save the Fighting for a Sunny Day?" April 2011.
"Ethnicity, Coups and the Fate of Leaders in Africa", March 2009 (with Ilia Rainer, George Mason University)".

Additional information

Curriculum Vitae (17 Kb)

Last updated: October 18, 2016
Page editor: Anne Jensen
Source: Department of Economics